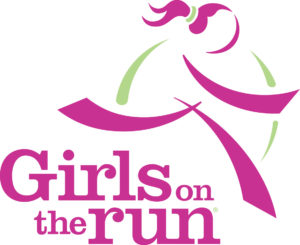 Girls on the Run is coming back to SMOS for 2019/20! All 3rd – 5th grade girls are welcome to participate.
Practice days are Monday and Wednesday from 3:00 PM – 4:30 beginning on September 4th.
Sign up by 8/28 at www.girlsontherunstlouis.org.
We also need parent volunteers to help with Practices and would greatly appreciate your help, even if it's just for a practice or two. Contact one of the Coordinators for more information!
---
About Girls on the Run
Girls on the Run is a physical activity-based positive youth development program (PA-PYD) designed to develop and enhance girls' social, psychological and physical competencies to successfully navigate life experiences. The mission of Girls on the Run St. Louis is to empower girls for a lifetime of healthy living. Our program for girls in the 3rd through 8th grades inspires girls to be joyful, healthy and confident using a fun, experience-based curriculum which creatively integrates running.
The 20-lesson Girls on the Run curriculum combines training for a 5k (3.1 miles) running event with lessons that inspire girls to become independent thinkers, enhance their problem-solving skills and make healthy decisions. All of this is accomplished through an active collaboration with girls and their parents, schools, volunteers, staff, and the community.