St. Margaret of Scotland School
Over 100 years of learning and growing in St. Louis.
Virtual Tour of St. Margaret of Scotland School coming January 31st
Our Mission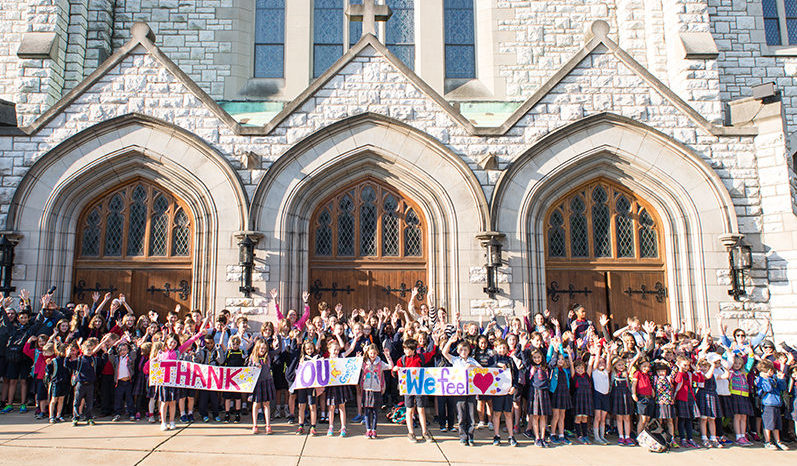 St. Margaret of Scotland Parish School is a diverse, urban, vibrant, and inclusive Catholic community. We provide a challenging learning environment for children, prekindergarten through eighth grade, in which they realize their academic potential and giftedness in body, mind, and spirit. Our students embody the example of our patron saint as responsible leaders and caretakers of our community through works of service and social justice.
St. Margaret of Scotland School

By the Numbers
Years of excellence in Catholic education and stronger than ever
Families served from more than 25 ZIP codes in St. Louis metro area
World languages (Spanish, French, Russian) offered
1
Brand-new middle school – the first free-standing Catholic school built in the city since 1950
Graduates accepted into their first-choice high school
2010
National Blue Ribbon School of Excellence
Questions?
Have a question or comment about the St. Margaret of Scotland school community? We'd love to hear from you!